Microgaming recently released an upgrade to its poker client. This new software has a more streamlined interface and new features. Some older features have also been eliminated because they were not very popular with online poker players. This software update was developed to improve the overall user experience and also help promote responsible gambling by increasing transparency. To date, this is the biggest and most important release made by Microgaming. So what exactly should you expect from this revamped poker clients?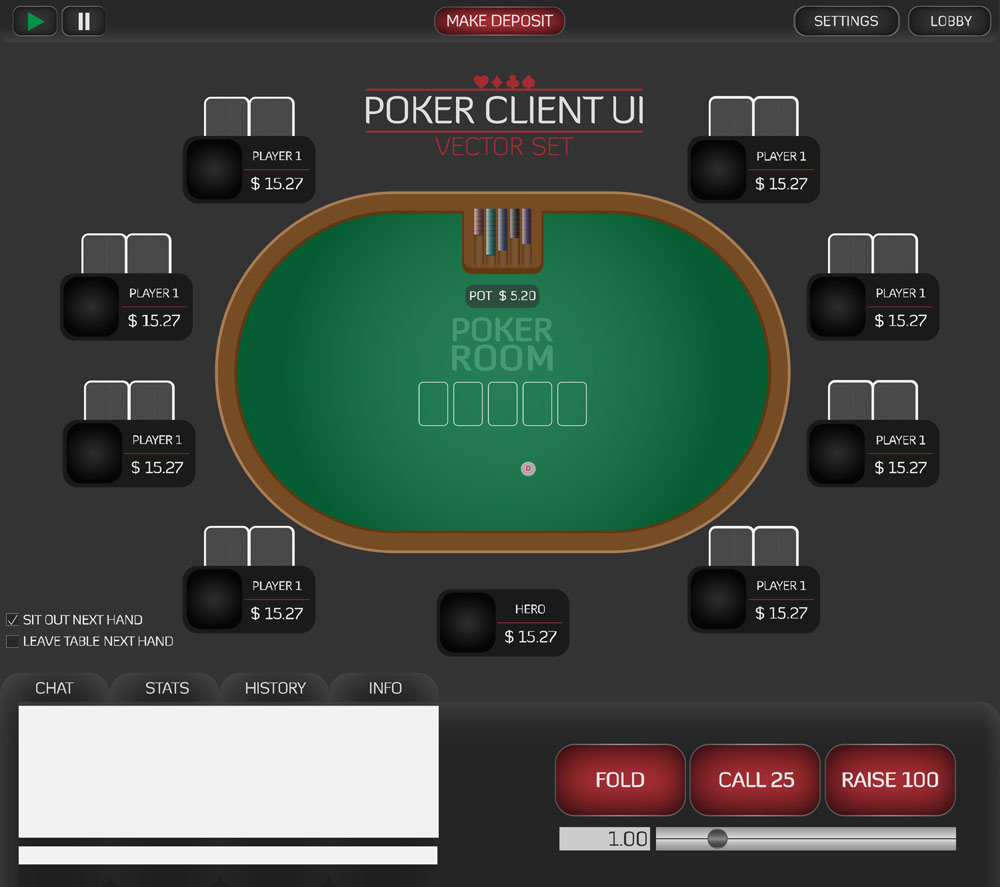 Direct Feedback
With the new poker client, users will be able to give direct feedback to the MPN team. After visiting online poker sites with Microgaming products, you will have the option of choosing a smiley face which best describes your experience with the games. If necessary, you can also leave a comment. This direct feedback system will allow the Microgaming team to allocate their development resources properly. Games or features that are poorly rated will be given more attention by the team and highly rated products will be more or less retained as they are.
Transparency
In the new software, players will be able to analyse their profits and losses over any time period. This player history tool will also allow users to filter results by game type. The purpose of this tool is to help players make more informed gambling decisions.
Ultra High Definition Graphics
Microgaming is the first software provider to release games with ultra high definition graphics. The graphics have been optimised for all devices, including mobile phones and tablets. Retina ready screens are also supported by this graphics. The lobby can be resized as much as possible. This is in addition to a new feature which allows users to turn their hand history into a GIF. These GIFs can be exported on social media sites for fun.
The New Lobby
When you log into UK online casinos, you will be taken to the new Prima lobby. The old lobby was hard on the eyes as it had many games running on the screen in the style of a spreadsheet. In this new one, the poker games are displayed in the form of tiles. The types of games are displayed in different colours so that your eyes can quickly jump to the game you intend to play. For example, the tournaments are marked green, and that saves you the trouble of searching through the entire lobby.
The new software also adopts the use of the blind lobby. Many other software providers have already adopted this system as it prevents strong players from actively seeking out weaker players. In the system, a player will select the game time and specific poker variation they intend to play, then the software will automatically take them to the next available seat. Before the new update, players could choose their seats.
Noting Players
Before the new update, players could note their opponents and target them in future games. The new software does not have this feature as they are attempting to protect weaker players from stronger ones. It is part of the general poker strategy to learn the playing style of your opponents so that you can accurately predict the strength of their hand. This will no longer be possible because the noting feature has been removed.
Poker Chat Rooms
Poker chat rooms were popular with many players since they provided room for interaction. However, Microgaming has removed these chat rooms because of the excessive abuse and insults. Also, they noted that not many people like to chat while they play poker. However, the concept of a poker chat room is likely to be revisited soon.
The Games
The new client only lists the most popular poker variants. These are Texas Hold'em and Omaha poker. The old software has more variations, but many of them do not run properly. Microgaming chose to get rid of these games since they were not as popular.
Conclusion
Microgaming has released one of its biggest software updates. With this upgrade, players will have a simpler and more straightforward lobby. It is no longer possible to select your seat on the poker tables since the software provider is trying to protect weaker players. They have also removed the note-taking feature. With this feature, players used to mark other users and target them for future games. It has been removed because it encouraged the targeting of weaker players.