Every year, the WSOP goes through several rule changes that they put into place to try an enhance play. Many of these rules are necessary to maintain a healthy playing environment while adapting to modern life. For example, banning the use of electronic devices while at a table was necessary to prevent players from a range of technical advancements that could be used to give one player an unfair advantage. This includes using a cell phone to discuss the hand they are in or even a complex camera that could be used in a marked-card scam.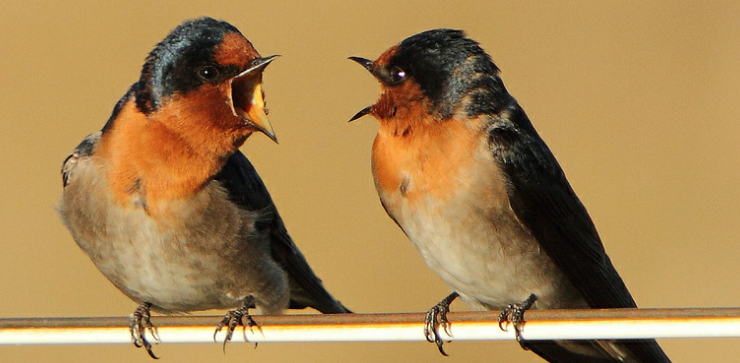 However, not all rule changes are welcomed by the players and some can be quite vocal about it. Those who remember the 2011 WSOP will recall Daniel Negreanu's objection to a newly enforced rule that prohibited a player from discussing his hand. Last August, Negreanu posted a lengthy blog on why this rule was bad for poker. Subsequently, this year the WSOP changed the rule by providing a more comprehensible definition of what was allowed to be said.
Although that was a welcome change with many players, another enforced rule has started a new wave a player complaints. A portion of Rule 88 from the 2012 World Series of Poker Official Tournament Rules is the root of the controversy. It specifically states: "Participants at all bracelet event final and feature tables are required to verbalize each action in the form of 'Check', 'Bet' or specific amount, 'Call', 'Raise', or 'All-In'."
This is a significant change from previous years as no player has ever been forced to speak at a table. Many players prefer to act in silence and only speak when it becomes a necessity to avoid giving any vocal tells. WSOP claims that this rule was crucial for the growth of the sport, especially with the new live streaming feature of final tables. They argue that they need the players to indicate their actions for two main reasons: a) new fans attracted to the live feeds will have a better sense of what is going on and b) it makes it a lot easier to be edited for TV.
One player in particular who was very vocal on twitter about his disdain with the new rule, was Jon Aguiar. He was upset that the floor staff were insisting Rule 88 be enforced and going so far as to threaten the stoppage of play if players did not comply. While many players tweeted their support, some followers thought it was not an issue worth discussing. What is surprising about this new dispute, though, is that the official WSOP twitter feed was used to re-post one tweet in particular that berated Aguiar specifically for his complaints:

The post was live for over 15 hours but has since been removed. It sparked an eleven page discussion over at 2+2 forums about the unprofessional conduct from a main stream brand name. Although there has been no official statement from WSOP over the public exchange of words, Jack Effel did announce in a recent interview with QuadJacks that they will continue to encourage players to verbalize their actions but will not issue any further warnings for players who refuse to do so